Welcome to the

Pinemelon Family
Pay $60,
Save $600
Limited Time Offer! Sign up & save now!
Only 740 subscriptions left
Calling all Families — however you define it — we've got what you need to feed your crew. From lunchbox to lunch room, let us help make the middle of the day (and the morning prep time) a little easier.
What is the Pinemelon Family program?
Pinemelon Family is an annual membership program that gives you access to exclusive deals on everyday staples, increased MelonMoney, and an easy, convenient way to affordably feed your family
Amazing
Unbelievable
pick-your-jaw-up-off-the-floor
sales
on everything you need to feed your family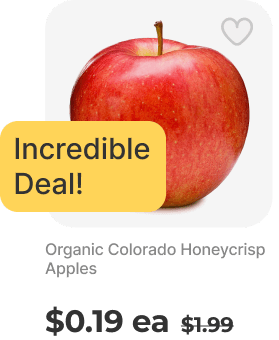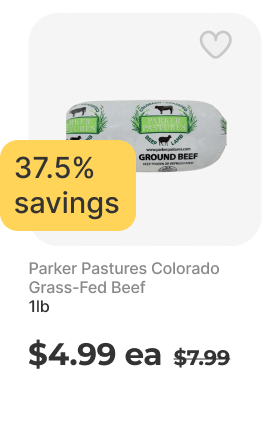 You'll save up to 40%
on lunch time essentials
for the whole family
If you're looking to save time, money, and maybe a little sanity, then you've got nothing to lose with Pinemelon Family
Check Out These Savings
We did the math for you to show how much you can save in an average week
Item
Other Retailers
Pinemelon
Family Pricing
Savings
Kraft Singles
$5.49
$3.49
36%
Chobani Berry Yogurt Drink
$1.99
$1.49
25%
Sun Maid Raisins
$2.29
$1.79
21%
Colorado Honeycrisp Apple 3lb Bag
$6.79
$5.99
12%
Dave's Killer Bread
$5.49
$3.99
27%
Ziploc Sandwich Bags
$3.49
$2.49
28%
Organic Valley Stringles Cheese
$7.49
$5.79
23%
Tillamook Snack Cheddar
$4.99
$3.99
20%
Diestel Sliced Roast Beef
$6.49
$4.99
23%
Pirate's Booty
$5.19
$3.99
23%
TOTALS
$49.70
$38.00
31%

$11.70 per order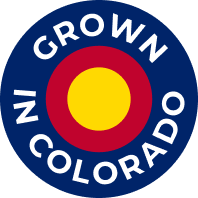 Pinemelon delivers the perfect mix of better-for-you local Colorado favorites
and everyday pantry staples from conventional brands you know and love. We have over 6,000 items ready to be delivered to your doorstep.
Ready to Become Family?
1 Month Free Trial $59.99 Annually
Then $59.99/Annually
Cancel at any time. We will notify you by email 3 days before payment
Renewed every 12 months
Limited Time Offer! Sign up & save now!
Only 740 subscriptions left
3x cashback on all purchases
Save up to 40% on lunch essentials for the whole family*
*as compared to big box and club retailers
Free delivery on orders over $35
FAQ
What is the Family membership program and how do I sign up?

Our Family membership program gives you access to incredible sales on family-friendly staples, increased MelonMoney, and priority delivery windows (and so much more!). While it's optional, we think the deals are too good to pass up!
You can sign up online, either in the app or on the web, or at checkout.

What are the benefits of becoming a Pinemelon Family member?

Savings of nearly $600 per year on lunchtime favorites and everyday staples. Easy, convenient, and free delivery on all orders over $35 Access to amazing, special deals, up to 40% off family-favorites and pantry staples 3% MelonMoney cashback with every purchase Your membership pays for itself in less than half a year

How much does the Family membership cost?

Our Family program is an annual membership with a one-time cost of $59.99.

Do I have to be a Family member to take advantage of the amazing deals?

While our everyday prices are already amazing, you must be a Family member to access these exclusive deals.

Can I apply my most recent purchase to a Family annual membership?

The Family program is separate from regular purchases, so unfortunately your order total cannot be applied towards the cost of a membership.

How much does Pinemelon.com delivery cost?

For orders more than $35 (before tax), delivery is free!

But wait, delivery used to be free for members. What happened?

We have updated our membership program, which unfortunately no longer includes free delivery for all orders. What all members will gain is access to increased MelonMoney, even deeper discounts on many items throughout the catalog, and a discount in annual membership fee. Also, if you were a member between April and October 2022, you'll receive some additional MelonMoney to offset the change in cost of the annual fee. If you have additional questions, please reach out to help@pinemelon.com.

What is MelonMoney? How can I use it?

MelonMoney is our way of saying thank you for being a Pinemelon customer. For all your purchases, whether you're a Friend or not, you'll receive MelonMoney, which serves as a credit to your account that you can apply to future orders. You'll be able to see your MelonMoney balance on your account page when you login and will earn more MelonMoney with every purchase.

What should I do if an item is missing from my order?

Please call or email our customer experience team at 720-664-9600 or help@pinemelon.com. A real human in our Denver office will answer the phone and can help guide you through the process of getting your item replaced or refunded.

What should I do if an item is damaged or unsatisfactory?

In the case that something arrives that isn't to your expectation, take a picture of the item, shoot us a message, and we'll provide you with a refund. We hope you'll be satisfied with every purchase and delivery, but please let us know if that's not the case.

What is your cancellation and refund policy?

You can cancel or edit your order up 2 hours before your delivery window by calling customer experience at 720-664-9600 or emailing help@pinemelon.com If you'd like to request a refund or replacement on any of your items, give us a call and we'd be happy to review your concerns. If you'd like to cancel your annual Family membership, please contact our customer service team at 720-664-9600 or help@pinemelon.com and we'd be happy to help.